Robotics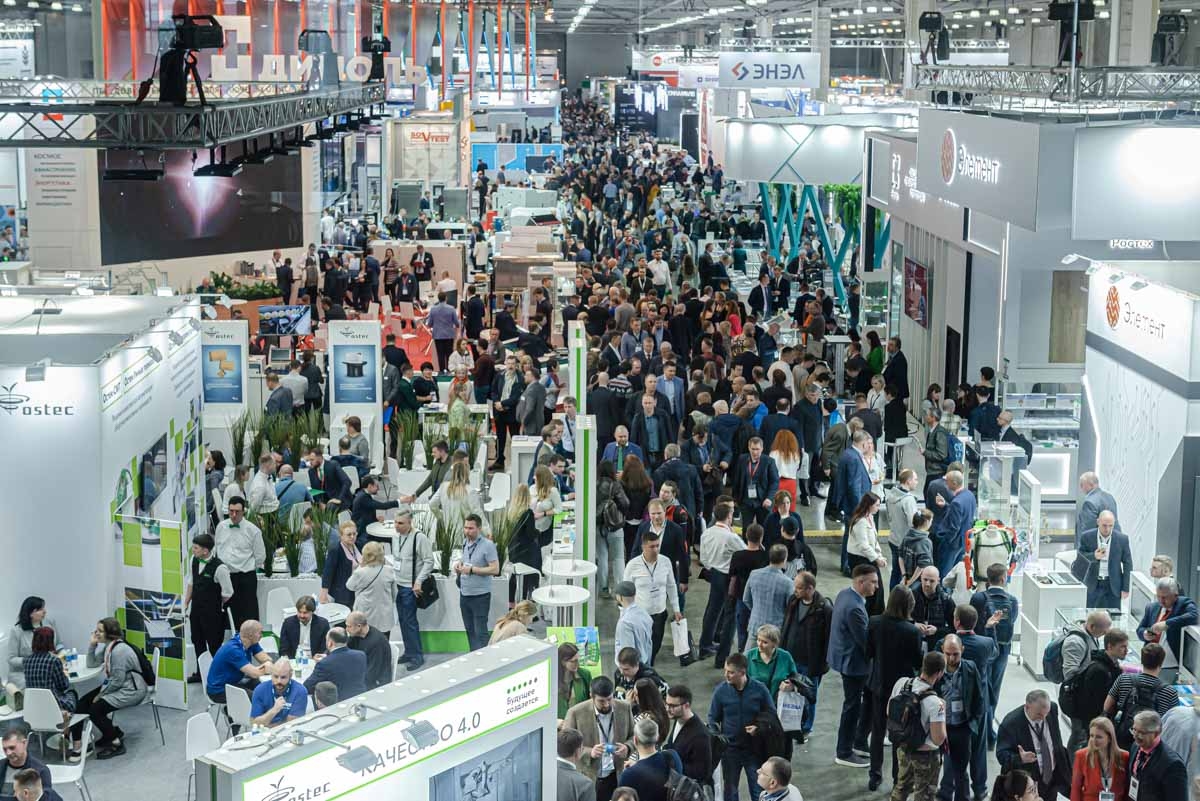 The relevance of the development of domestic robotics is due to geographical, demographic, foreign policy and technological factors. In the current conditions, industry and economy in Russia are faced with the task of ensuring the technological sovereignty of the country. One of the solutions is the development of its own high-tech sector, including robotics.
Russian robotics is a high-tech, complex and dynamically developing industry, which, despite the rather high number of players and the cross-industry nature of many solutions, is characterized by a low level of awareness of participants about domestic solutions and developments. A unified communication platform is needed, both for the exchange of experience and for the development of cooperation and demonstration of finished products.
In 2023, as part of the ExpoElectronica 2023 exhibition, a special exposition of Russian robotic solutions and developments "Robotics Sector" was organized for the first time in 25 years.
The strategic partner in organizing and holding the Robotics Sector is the Consortium of Robotics and Intelligent Control Systems, on which a corresponding agreement was signed in December 2022. Thus, the parties to the agreement combine key competencies and opportunities for consolidated positioning of the Russian robotics market and bringing interaction and cooperation between domestic developers of robotics, components and intelligent control systems, authorities and representatives of various industries to a new qualitative level.
Within the framework of the Robotics Sector, products and developments of Russian companies in key areas of the industry will be presented:
technologies and components for robotic
robotics software
industrial robotics
service robotics
transport robotics
logistics robotics
medical robotics
educational robotics
agricultural robotics
robotics for diagnostics, testing and monitoring
unmanned aerial equipment for wide applications
biomorphic systems
rehabilitation and social robotics
artificial intelligence and control systems.
All days of the exhibition on April 11-13, a special business programme will be organised at Roboarena. There leading representatives of industrial enterprises, ministries, associations, scientific organizations and engineering companies will discuss topical issues in the development of the industry, the current situation with the component base, problems of shortage of engineering personnel, necessary events from the industry community for market development.
Consortium
The Robotics and Intelligent Control Systems Consortium was established in 2021 to unite and support market participants and currently includes 18 Russian manufacturers, developers and integrators in the following areas: service and industrial robotics, robotics technologies and components, artificial intelligence and intelligent control systems.
The Robotics Sector will present products and developments of Russian companies - participants and partners of the Consortium. Check out the products on display: