Why exhibit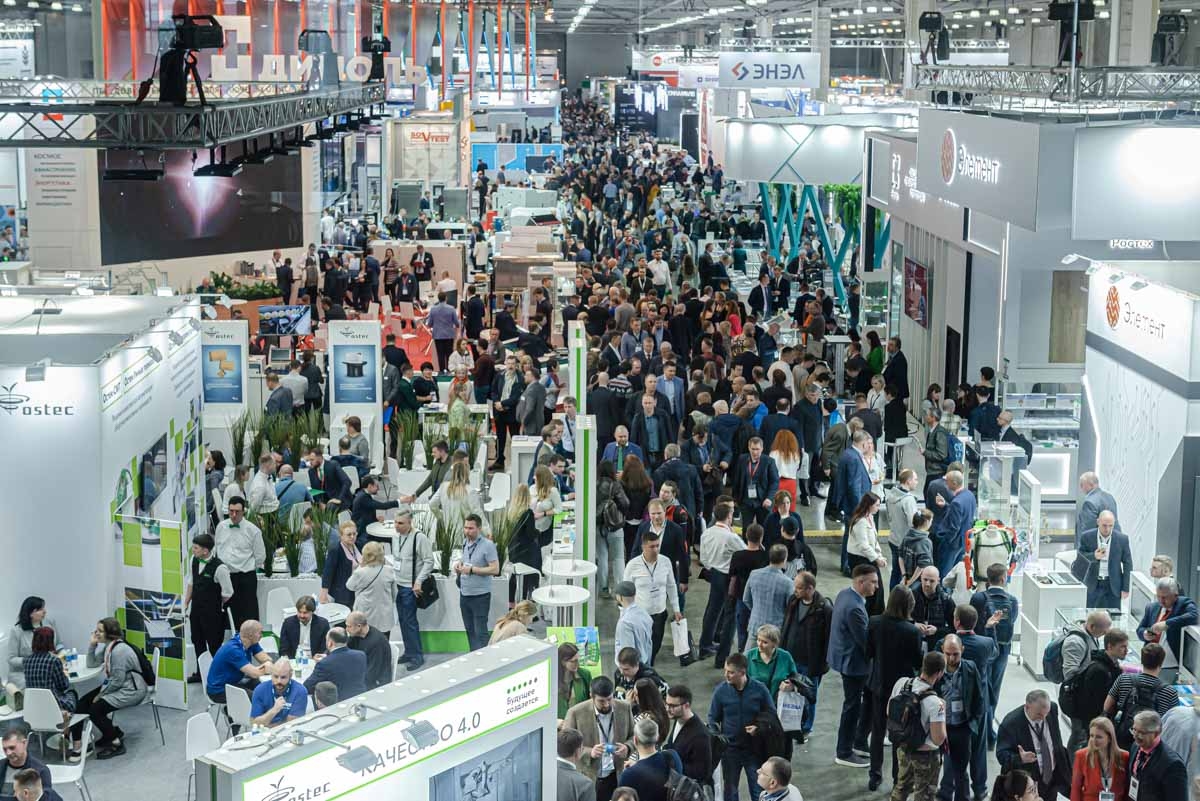 Why participate in ExpoElectronica?
For more than 25 years, ExpoElectronica has provided the electronics industry with a platform for business meetings and business development.
36
Business programme events
Exhibitors have the opportunity to demonstrate the company's products to a wide target audience - specialists and managers of enterprises engaged in the development, production and distribution of electronic products, microelectronics, radio electronics, components and accessories, as well as companies providing services in various sectors of the electronics industry and interested in procurement products for their companies.
With the Russian market restructuring, now is the perfect time to take advantage of this unique opportunity!
Russian market trends:
International cooperation is an important component for regulating and developing the high-tech market in Russia
Even stronger governmental support from the Russian government with the announcement of a national project concept for the development of the domestic electronics industry for the period up to 2030. The current version of the document will require budgetary and extrabudgetary investments of about 3.19 trillion with the potential to grow up to 9 trillion rubles. The top-priority countries for developing the Russian business in electronics are China, India, Vietnam, Malaysia, Turkey, Israel
Rebuilding the logistic and supply chains offers new opportunities for friendly partnership countries
The development of Russian-based joint-ventured enterprises in manufacturing offers further opportunities between Russian and foreign companies
Reach your business goals at ExpoElectronica in 3 days:
Expand geography of your sales
Enter the Russian market with your brand and products
Increase your sales and market share
Maintain and strengthen your market positions
Conduct direct negotiations on the supply of your products at the highest level
Maintain relationships with current clients and partners
Establish contacts with new potential clients
Find distributors and partners
Discover a unique audience of ExpoElectronica
Over 21,063 industry specialists from 74 regions of Russia and 23 countries visited ExpoElectronica in 2023
56% (10,844) of visitors visited the exhibition for the first time
93% influence purchasing decisions in their company
36% of visitors have a budget for purchases of 50-500 million rubles
Present products to potential customers and partners
11,492 unique companies among visitors
74% visit only ExpoElectronica among similar exhibitions
90% - share of trade visitors
64% of exhibitors found new customers at the exhibition
Expand your list of business contacts
15% - first persons of companies
44% of trade visitors are senior management at various levels
66% of exhibitors received from 50 to 300 new contacts while working at ExpoElectronica
Find out more about your potential customers
Purpose of the visit
Find out about participation options
Join ExpoElectronica 2024 as an exhibitor to expand geography of your sales!