Power electronics section at ExpoElectronica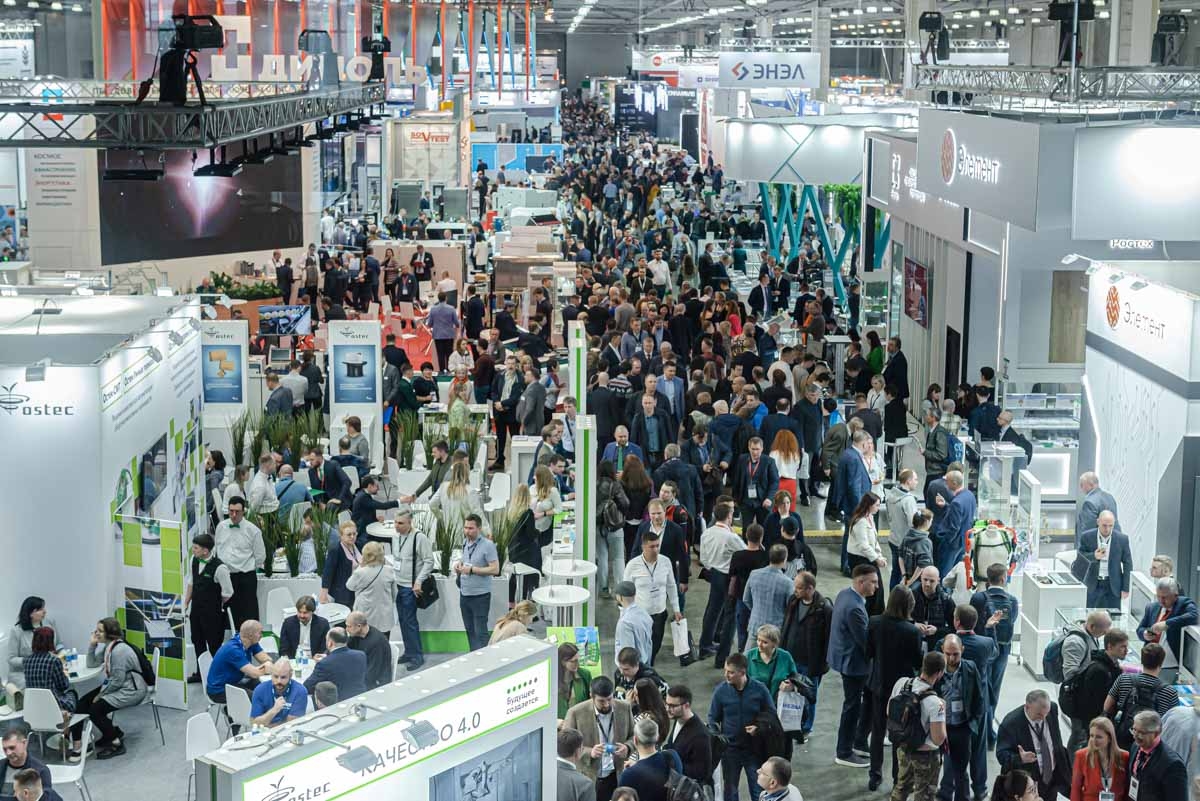 For 23 years, ExpoElectronica has served as a key meeting and interaction point for the largest Russian and foreign manufacturers and suppliers of electronic components, modules and systems
The exhibition team carefully follows the current trends of domestic and world electronics. We listen to participants and visitors and strive to make ExpoElectronica 2022 interesting and desirable for everyone who becomes part of the exhibition's big family.
Introducing the Power Electronics Section
This direction of the electronic market is actively developing, allowing us to use more and more powerful and sophisticated equipment both in production and in everyday life. In this section, ExpoElectronica 2022 participants will present a wide range of power electronics components and devices.
Visit the exhibition for:
getting to know the latest offers from manufacturers and distributors
consultations with experts at the stands
obtaining information on further development of this market segment
Products of the Power Electronics Section
The concept of "power electronics" includes systems and devices that allow you to dispense and control the power supply of various equipment — from household appliances to complex industrial installations. Products in this segment are capable of converting electricity for its efficient use, regulating speed and voltage, and storing energy for its uninterrupted supply.
The most popular are such types of power electronics components and devices as batteries and accumulators, other power supplies, chargers, induction coils, semiconductor inverters, transistors and thyristors, as well as complex automated power management systems.
The main trend in power electronics at the moment is to increase the energy efficiency of systems while reducing their size and fixed cost.
The parameters of modern transistors, thyristors, and diodes are improving every year. IGBT and MOSFET transistors are becoming widespread as they allow more precise control of energy flow and achieve high efficiency of the devices. Experts also predict a widespread development of modular semiconductors that combine several key elements in one package, such as switches, rectifiers, current stabilizers, and protective circuits.
Visitors' Interest
ExpoElectronica and ElectronTechExpo attract 11,000+ electronics industry professionals from 66 regions and 14 countries.
According to polls, 37% of the total number of visitors, which is more than 3,000 specialists annually, is interested in power electronics products.
Power systems and modules were the main interest of enterprise specialists and heads of departments who work directly with these components and devices in their professional activities. Also, a search for these products was noted as the reason for visiting the exhibition by heads and founders of companies.
The most common activities among interested visitors were the production of electronic equipment (831), the development and design of electronic products (621), the production of electrical equipment (554), and the supply and sale of electronic components (446).
If your company offers products in this segment, participation in ExpoElectronica will give you the opportunity to find new potential customers that you will not meet at any other specialized event; as well as to meet current customers who attend the main event of the electronics industry annually.
Participants of the Power Electronics Section at ExpoElectronica 2022
Systems and components of power electronics are actively presented at individual stands of companies. The actual products will be presented at the exhibition from 12 to 14 April 2022: Infineon, Symmetron, Mornsun, Magneton Plant, NPP NIFRIT, VZPP-S, Gammamet, and other manufacturers and suppliers.
By visiting stands in the Power Electronics section, you can familiarize yourself with the latest products from leaders and leading companies in the industry and find new suppliers to satisfy your production needs.
Join the professional community and electronics industry leaders at ExpoElectronica 2022!
BOOK A STAND