Meet the leaders of the electronics industry at ExpoElectronica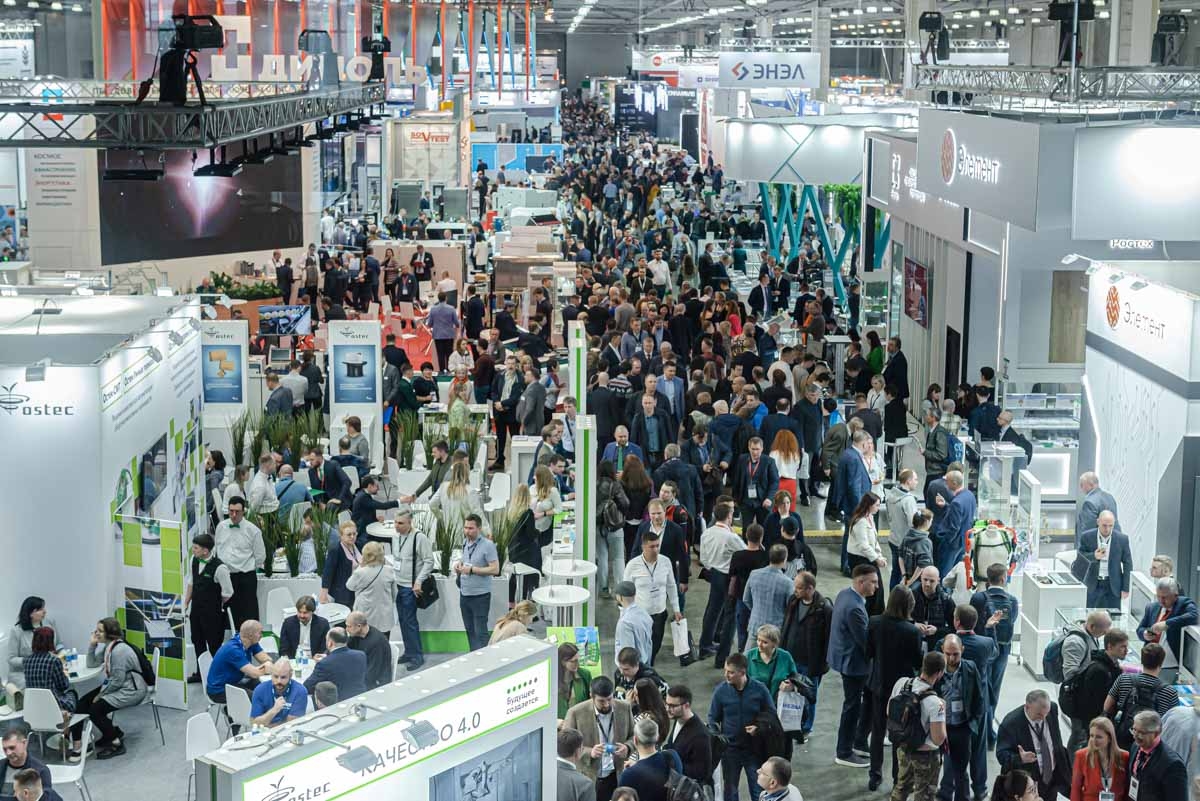 Every year, ExpoElectronica and ElectronTechExpo are visited by thousands of managers and specialists of Russian electronics enterprises
ExpoElectronica is the largest exhibition of electronic components, modules and systems in Russia in all categories of the All-Russian Exhibition Rating 2017-2018. It is held in conjunction with ElectronTechExpo.
For 23 years, ExpoElectronica has held the status of the industry's leading exhibition, giving manufacturers of electronic components, modules and systems the opportunity to meet with their target audience and potential customers.
In 2021, the ExpoElectronica and ElectronTechExpo exhibitions were attended by 11,317 representatives of companies engaged in the development and design of electronic products, the production of electronic equipment, as well as the supply of electronic components.
Visitors include purchasing decision makers whose direct contact will help you find new customers and increase your sales.
5 facts about ExpoElectronica's target audience:
The main purpose of visiting is to study the market and find suppliers
According to the visitor survey results of ExpoElectronica 2021, 85% of visitors noted the search for new products and services as the main purpose of their visit to the exhibition. 59% of respondents were looking for new partners and suppliers among the exhibitors. 56% visited ExpoElectronica to meet with existing partners. 54% were looking for specific products in the offered assortments necessary for their production.
A large percentage of managers at different levels
Among the visitors to ExpoElectronica and ElectronTechExpo, a large portion is occupied by top officials and company managers who make purchasing decisions.
34% of visitors (3,064) are line managers and production supervisors, 15% (1,359) are company directors and top managers, 10% of the audience (903) are heads of divisions and departments within companies, 65% of trade fair visitors have a direct influence on purchasing decisions, and 27% act as advisors in making such decisions.
Components and modules are demanded by leaders
The most demanded category at ExpoElectronica 2021 included electronic components and modules. The absolute majority of 81% of visitors (6,780) was interested in this category. In the second place were Printed Circuit Boards (PCBs) with 48%. The third place with 40% each was shared by automation systems and controllers. The popularity of a section dedicated to power modules and power supplies increased by 1%, compared to the previous exhibition, and reached 37%.
High purchasing potential
29% of the visitors responsible for making purchasing decisions or influencing these decisions estimated their company's annual budget at more than 50 million rubles to pay for supplies. 71% of the visitors, who took part in the survey, announced their intention to make purchases for the needs of their production or further resale. 39% of them were going to spend more than 1 million rubles for these purposes.
In 2021, the share of new visitors to the exhibition increased by 7%, amounting to 53% of the total. 75% of the survey participants noted that they choose only ExpoElectronica and ElectronTechExpo among exhibitions of a similar theme.
By participating in ExpoElectronica, you get access to a unique industry audience that can only be found at our exhibition!
Join ExpoElectronica and ElectronTechExpo to find new partners and potential clients for your business
In 2022, the exhibitions will take place on April 12-14 in Moscow, Crocus Expo IEC.
BOOK A STAND