Electronics — the Heart of high technology: New sectors of ExpoElectronica 2024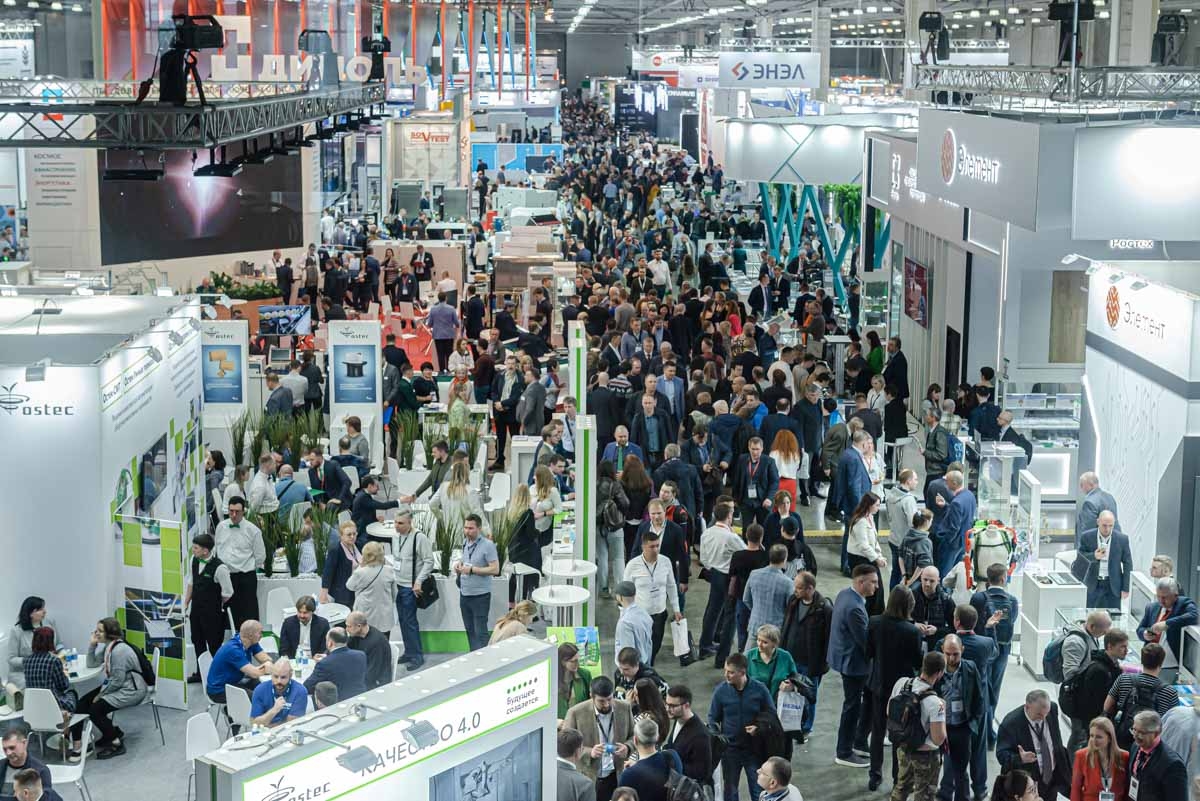 Take part in the exhibition within the framework of the new sector IT and Digital Solutions
The organizer of ExpoElectronica is delighted to inform manufacturers and IT solution developers for industry and business about the opportunity to showcase their innovations as exhibitors in the newly established sector: IT and Digital Solutions, starting from 2024.
Electronics forms the core of high technology and without its continued advancement, the progression of high technology becomes unattainable. In recent years, the electronics industry, alongside other intersecting sectors, has experienced rapid growth driven by increasing demand for domestic solutions and the emergence of new challenges. We have observed a rising interest in final solutions for various applications among ExpoElectronica visitors, as well as among attendees of other ITE Group exhibition projects.
Therefore, ExpoElectronica has taken the initiative to facilitate interactions between suppliers and consumers of finished electronic systems, encouraging them to connect, establish meaningful contacts, and finalize agreements within its framework.
Why High-Tech Companies need to be on ExpoElectronica:
• ExpoElectronica has become the leading and most effective marketing platform for high-tech companies, with a continuously increasing number of participants from Russia and Southeast Asian countries each year.
• ExpoElectronica covers all major areas of the Russian electronics industry and annually attracts the largest number of companies and specialists from electronic and related industries.
• The varied themes featured at ExpoElectronica facilitate extensive diversification across multiple high-tech development sectors, offering every participant in the electronics market the chance to become an exhibitor and reach their specific target audience effectively.
• The synergy between the electronics industry and IT creates fresh avenues for collaborative development and the execution of large-scale projects for high-tech companies.
• Visitors of the exhibition are not only electronics manufacturers, but also representatives of various industries interested in finding final solutions.
• ITE Group, as the organizer of over 20 major industry exhibitions in Russia, possesses a comprehensive database of 50,000+ specialists in digitalization, automation, digital transformation, business development, procurement, and top management across diverse industries. These professionals will be extended invitations to attend the exposition.
Statistics of exhibition in 2023 show that the interest of visitors in various sectors of the exhibition has all the prerequisites for further growth in indicators:
Electronic components, modules and components – 14,500+
Technologies, equipment and materials for electronics manufacturing – 8,700+
Embedded systems – 3,200+
Robotics – 2,000+
IT and Digital solutions – 2,900+
The IT and digital solutions sector will include the following subsections:
Big Data, analytics, cloud solutions
Smart city
Equipment, solutions and services for telecommunications
Smart Manufacturing and Automation
Electronic transport and navigation systems
Software
Consumer and office electronics for b2b
Medical electronics and telemedicine-HealthTech
Fintech and e-commerce
EdTech
Innovation centres
It is also important to mention that we continue to develop the Robotics sector of the exhibition in close cooperation with the Consortium of Robotics and Intelligent Control Systems, which is the operator of the domestic robotics exhibition. Robotics plays a pivotal role in the processes of automation and digitalization of production, and it is closely intertwined with microelectronics, so the presence of these companies at ExpoElectronica has positive results for both sides.
We've already started to create an exposition of domestic robotics at the upcoming exhibition in 2024, where domestic robotic solutions will be presented in various areas - from industrial robotics and microelectronics to technical vision, UAVs, underwater and educational robotics. Also we invite international companies from this industry to participate in the exhibition, as international cooperation allows us to develop at an accelerated pace.
The proposed formats of participation include both stands with standard and individual construction, as well as collective positioning, participation in a business program and partner participation. We invite IT companies to collaborate with us in shaping a current agenda tailored to their needs, emphasizing our openness to cooperation.
See you at ExpoElectronica 2024, April 16-18, 2024, Crocus Expo, Moscow.