What is the profile of ExpoElectronica visitors, what they are interested in and what areas of business do they represent?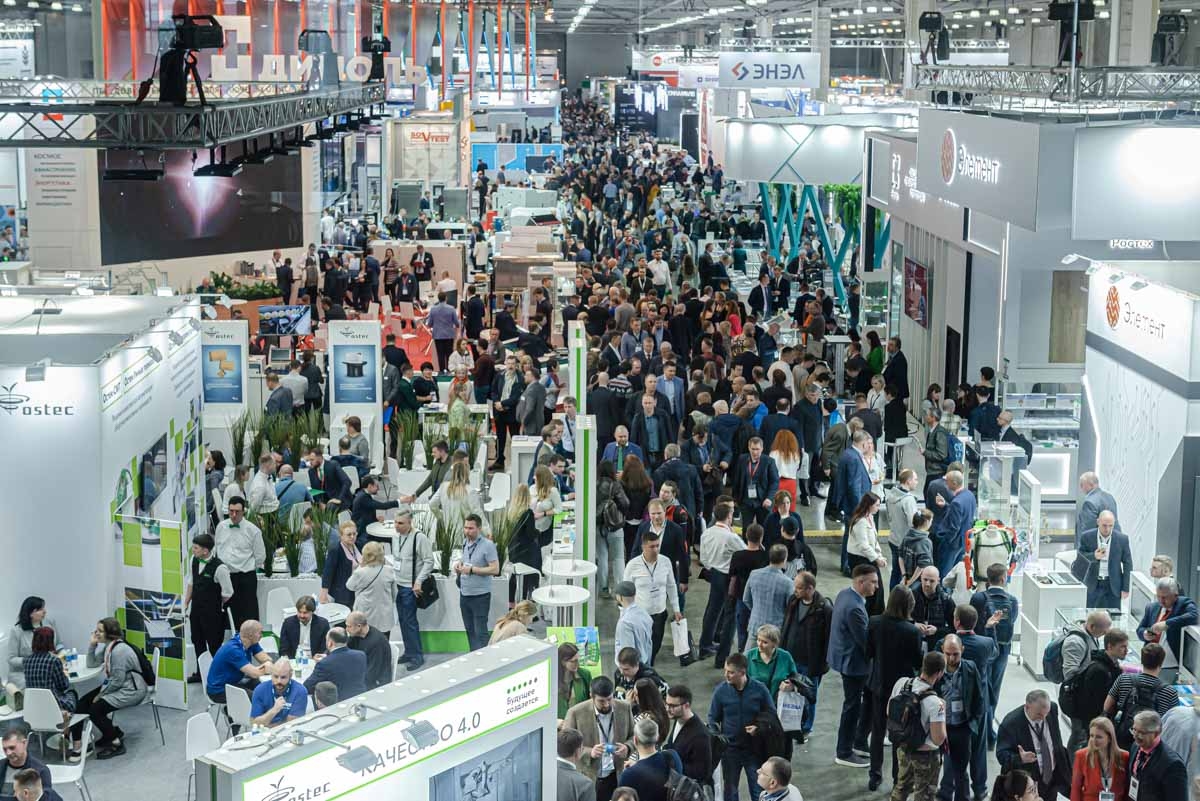 Study the product interest and profile of visitors of the international exhibition ExpoElectronica
The electronics market in Russia has been overcoming challenges of various levels over the past three years: from a reduction in import volumes from Southeast Asia in 2020 to a global change of partners and supply chains due to restrictions in European countries in 2022-2023. However, there are several prerequisites for market growth today: a national project for the development of electronics, a course towards digitalization of industry and the use of advanced technological solutions, as well as qualified specialists open to participation in promising projects.
ExpoElectronica allows you to track changes and the latest developments in the industry and transform your business in a rapidly changing environment.
For more than 25 years, the international electronics exhibition ExpoElectronica has remained a key platform for new business contacts, making effective decisions and exchanging expertise among developers, manufacturers and distributors of electronics, end users, integrators and other industry representatives. More than 21,000 Russian and foreign professionals visit the ExpoElectronica exhibition, with 64% of exhibitors finding new clients among them, and more than 65% of exhibitors receiving from 50 to 300 new contacts during the three days of ExpoElectronica.
What types of activities do ExpoElectronica visitors represent?
In 2023, representatives from 11,492 companies visited the exhibition, and for the first time, the ExpoElectronica exhibition was assessed by 10,844 specialists.
What was the product interest of ExpoElectronica visitors?
The share of target visitors to ExpoElectronica in 2023 reached 90%, with 44% of them being management at various levels, and 15% being top managers of companies.
Today, reliable electronic products remain one of the main needs for a number of economic and industrial sectors. ExpoElectronica serves as a key platform for sourcing and purchasing all necessary products - from components to final electronic systems. 93% of ExpoElectronica visitors influence purchasing decisions in their company, and 36% of the audience has a budget for purchasing products of 50-500 million rubles.
What is the specialization of consumers of ExpoElectronica finished products?
214 – Mechanical engineering
160 – IT/Telecom
140 – Construction
118 – Defense industry
114 – Retail
103 – Logistics
99 – Food production
73 – Healthcare, medicine, pharmaceuticals
67 – State and social institutions
56 – Finance
54 – Chemical industry
53 – Transport
41 – Metallurgy
38 – Oil and gas industry
35 – Forest industry and wood processing
33 – Energy industry
25 – Property management
14 – Mining
13 – Agriculture
83% of visitors plan to visit ExpoElectronica in 2024 and are open to new proposals from exhibitors.