Why should you visit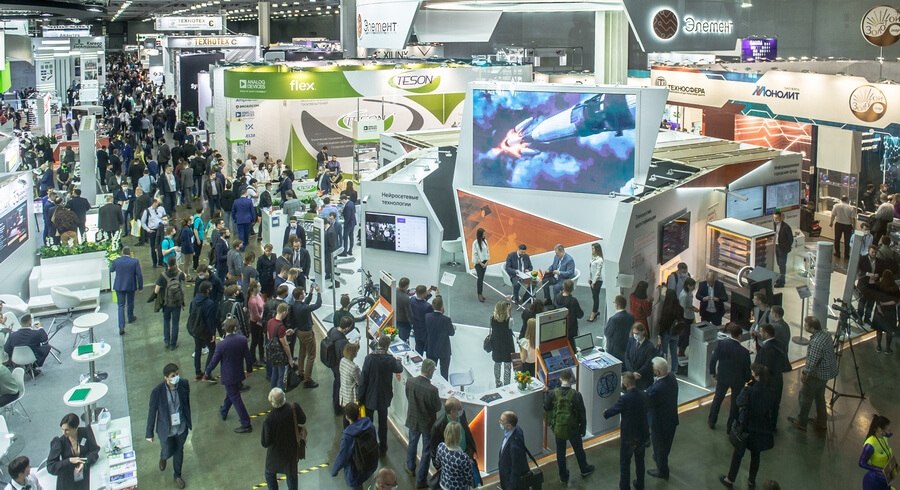 Benefits of visiting
It is here that the leading Russian and foreign manufacturers and suppliers annually demonstrate their new products.
The list of companies that have already booked a booth at the 2020 exhibition is here.
The exhibition is held simultaneously with the only specialized exhibition in Russia of technologies, equipment and materials for electronic and electrical industries ElectronTechExpo.
By visiting the ExpoElectronica exhibition, you can:
Save your time
In just 3 days at the exhibition, you can familiarize yourself with the offers of leading market players and make an informed decision on the purchase

Get acquainted with the products you are interested in
You can evaluate the quality of the products presented, without relying on online advertising and descriptions in catalogues, and make a rational choice

Conduct direct negotiations with manufacturers and suppliers
You can get comprehensive information about the benefits of the products presented, as well as agree on favorable terms of payment and delivery

Improve professional qualifications
Having studied the novelties presented by the participants and attending the events of the business programme, you will be aware of the latest trends and will be able to solve your professional problems more effectively
In 2019, the number of participants and the area of ​​the ExpoElectronica and ElectronTechExpo exhibitions became record for all years of the exhibitions!
ExpoElectronica & ElectronTechExpo 2019 in facts&figures:
​457 participants from 17 countries
11 674 visitors from 61 regions of Russia
450+ kinds of electronic components
200+ units of technological equipment
45 business programme events
75 industry experts