ExpoElectronica updates its brand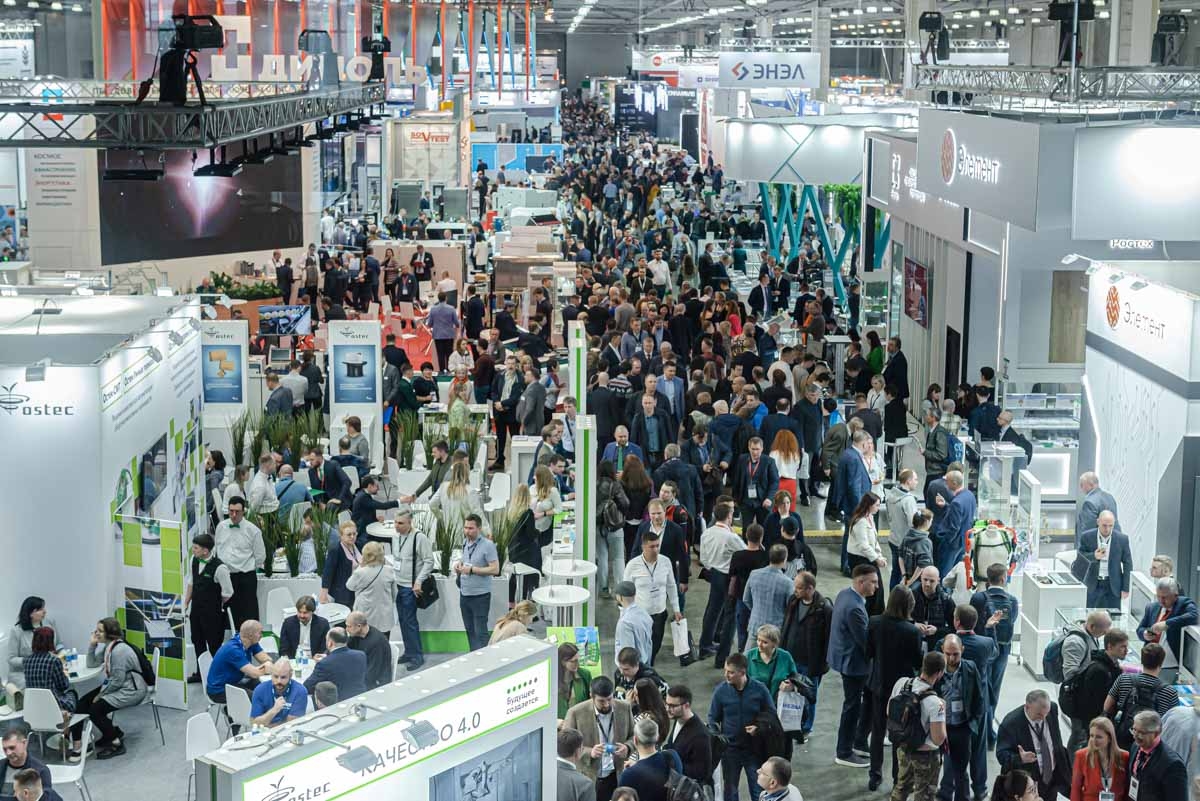 In the year of its 25th anniversary, the exhibition presents a new positioning and composition of the exposition
ExpoElectronica has been continuously developing for a quarter of a century, maintaining the status of the largest electronics exhibition in Russia and the EAEU in terms of the number of exhibitors and visitors. As we prepare to celebrate our 25th anniversary, we have expanded our exposition and updated our brand to reflect the needs of industry representatives and provide our audience with a platform that meets the current conditions and trends in Russian electronics.
ExpoElectronica - International Exhibition of Electronics: Components and Technologies, Materials and Equipment, Embedded Systems and End Solutions.
Now the exhibition will consist of three large sectors, which present the entire production chain from the manufacture of components to the development and assembly of final electronic systems.
Electronic components, modules and subsystems
Technologies, equipment and materials for electronic manufacturing
Turnkey Solutions and Embedded Systems
The updated exposition will include categories traditionally presented within the framework of ExpoElectronica and ElectronTechExpo - now they will be united by one brand. The new section "Embedded Systems and Turnkey Solutions" was formed due to the growing interest in this area both on the part of participants and visitors of the exhibition for several years.
The new brand ExpoElectronica is an impetus for the development of the exhibition. Expansion of the exposition will help industry professionals to reach their business goals and search for the necessary products with increased efficiency. The new positioning will allow attracting more Russian and international exhibitors, which will strengthen industry cooperation and joint search for ways to develop domestic and world electronics.
Exhibitors profile:
We invite companies that are ready to invest in the development of their own business and industry, as well as in the promotion of innovative, high-tech products on the Russian and international markets, to participate in the exposition.
Russian and international developers, manufacturers and distributors of electronic components, technologies, equipment and materials for the production of electronic products
centers for designing microelectronic products
developers of electronic modules, embedded and system software
contract developers and manufacturers
developers, manufacturers and suppliers of embedded and final electronic systems and solutions
service organizations, service providers.
Visitors profile:
Exhibition visitors are a wide audience of electronic industry specialists who use the products presented in the exposition for various professional purposes related to the company's line of business. These include:
Russian manufacturers of electronic and electrical products
Consumers and customers of finished radio-electronic products for various industries and various configurations
Manufacturers of microelectronic products, electronic components, radio electronic products
Suppliers of components and components
Distributors of electronic components
Integrators
Contract manufacturers
Testing and measurement companies, etc.
Join the updated ExpoElectronica exhibition to expand your business in Russia!